Sliding Scale Discounts
Best in Class Marketing at a Price You Can Afford
For far too long, the most powerful marketing tactics have only been available to businesses with $$$$$ marketing budgets.
Encouraging businesses to pay individual contributors less, invest in employee development less, and spend money on the most profitable investments rather than the most important ones.
At MKC Agency our vision is to prove ethical marketing is just as scalable as traditional marketing.
And how businesses spend their money is a reflection of their ethics we believe cannot be ignored.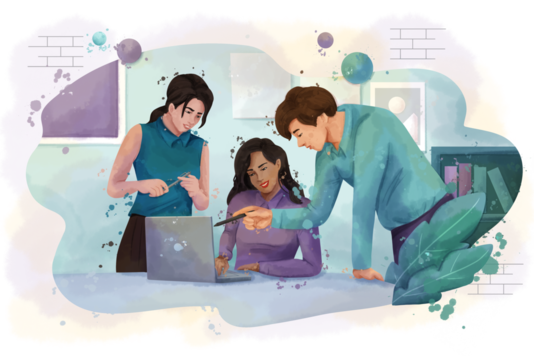 Why Sliding Scale?
Ethical in all we do, and we hope you are too.
Goal Oriented
Our goal is to help small business owners make it. In pursuit of this, we hold our partners accountable for distributing profits to the employees doing the work, keeping them motivated to stick with the business, and excited for the future.
On Mission
Our Mission is to prove that ethical marketing is as scalable as traditional marketing methods. We can't confidently say we're doing that if we aren't rewarding our partners and clients for ethical behavior as well.
Out-of-the-Box Strategies
We know your employees will work harder to close and keep the customers we attract to your business. By helping you create a great culture, we protect both our brands. Everyone is pulling towards the same end-goal.
Creative Motivation
When we asked ourselves how will we pivot from big-money tech to small-business marketing, we knew one thing for sure; we couldn't charge a premium for mom & pop shops. Our sliding scale plans leave our execs with no profit and go right to the pockets of our employees and their families.
BIG RESULTS
Scale revenue with content that converts
The same team that worked with companies like:
Coven Cloud: We helped this social media platform grow from 0 followers to over 22,000 followers on TikTok, from 1 user to over 3,500 users, and from 0 MRR to over $200/mo in ad revenue. We worked on branding, illustration, design, content marketing, and more.

Metaversol: We helped this digital universe, which runs off crypto and NFTs, explain the value of their 'verse to investors and businesses. We created their brand kit, website, whitepaper, litepaper and custom illustrations.

StreamGuys: We worked with this streaming media company to increase their social engagement and refine their brand. We helped them rebrand their case studies and create new ones, and worked on their blog to position them as thought leaders in the streaming technology space.

Managed Services Group: We helped this local Orlando MSP leverage video in their marketing for the first time on their website, YouTube and social media, including creating multiple high-performing explainer videos.

Mutable: We helped Mutable, a leading-edge technology company, to reach new heights by providing them with top-notch sales technology solutions. Our expertise in the field allowed them to partner with industry giant Ericsson and expand their reach in the market.
Tech Stack Advising: We built this local Orlando technology advising company a website from the ground up, defining the target audience, capturing the unique value proposition, and branding the company.

ServIQ: We helped this B2B software company create a series of successful email campaigns that helped generate leads and build their brand.

StackPath: Our team at MKC Agency was brought in to help StackPath, a cutting-edge technology company, with their sales hiring needs. Specifically, we helped them source and bring on top talent for their CDN sales team. With our expertise in the field and a deep network of sales professionals, we were able to help StackPath achieve their goals and continue to grow their business.

CacheFly: We helped this content delivery network company generate leads and improve their marketing efforts through a variety of channels.
We can help you hit your goals. Our focus is always on delivering results and helping our clients succeed.
SEE THE RESULTS
Coven Cloud Started from NOTHING 18 Months Ago
Learn how we helped this social media platform grow from 0 followers to over 22,000 followers on TikTok, from 1 user to over 3,500 users, and from 0 MRR to over $200/mo in ad revenue.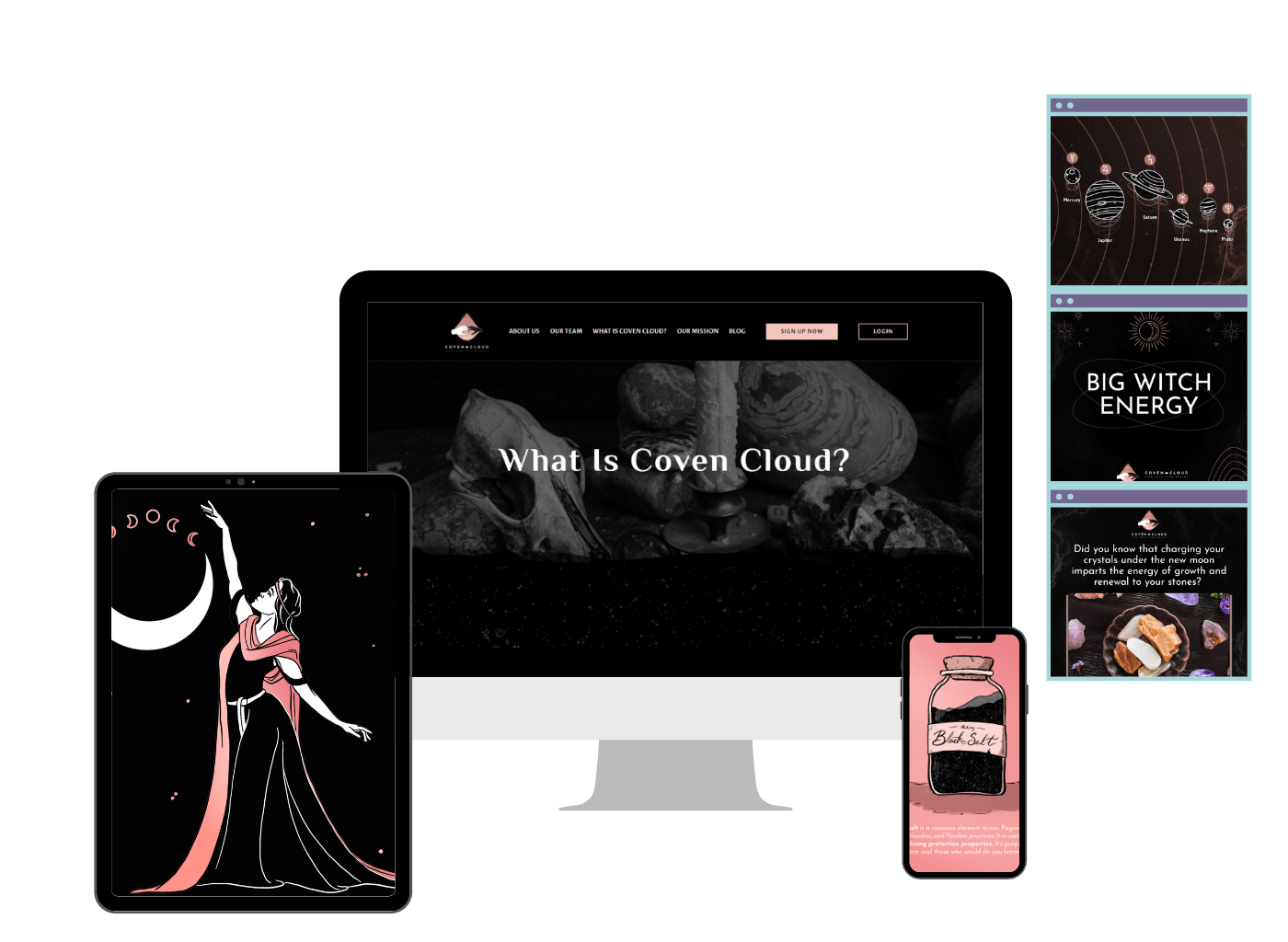 TESTIMONIALS
What our customers say
"Megan Killion receives my highest recommendation. She is brilliant. She is creative. She has spunk. She is very direct and more importantly, asks good questions. Did I say she is brilliant? Yes, Megan receives my highest recommendation. Yes indeed."
"MKC Agency transformed Coven Cloud from an idea to a thriving platform. They brought our vision to life and helped us build a brand that resonates with our audience. Thank you MKC!"
"I literally cried when I saw my logo. Megan and the MKC team really *got* me"
Partner with an Agency that cares